Access Control & Alarms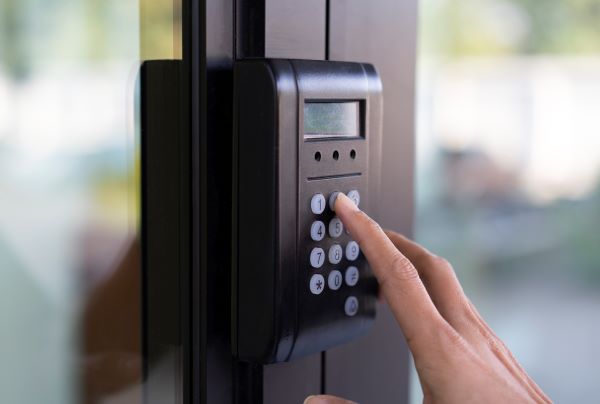 We can provide electronic locking solutions along with alarms, key fobs and swipe cards to enable clients keyless entry.
These systems can be used not only to grant staff access to secure installations but also provide a detailed audit trail.
In our showroom, you can find a wide variety of door hardware, safes and security systems, including security cameras, access control systems, burglary alarms, smart locks, audio/video intercoms and more.
Our consultants will be happy to support you by helping you to find the best solution to fit your needs and budget.
Contact Us About Access Controls & Alarms